Our Cedarlane. Your Cedarlane!
For more than 30 years, Cedarlane Foods has created a wide variety of wholesome, delicious, convenient food made from only the best ingredients. Whether you are sitting down for dinner, running out the door in the morning, or eating lunch at work between meetings—there's a simple-to-prepare and absolutely enjoyable Cedarlane product that's right for you.
Meet Robert
Our Founder & CEO
"Our primary goal at Cedarlane Foods is to offer wholesome, flavorful food you can prepare in just minutes."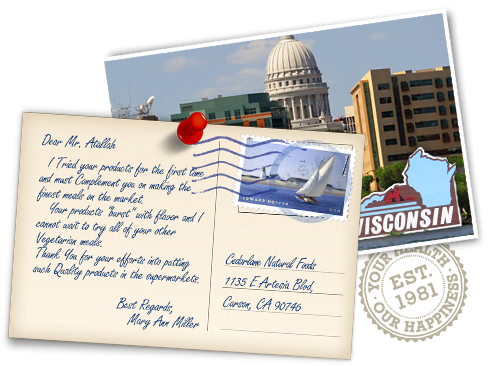 - Mary Ann Miller
New Berlin, Wisconsin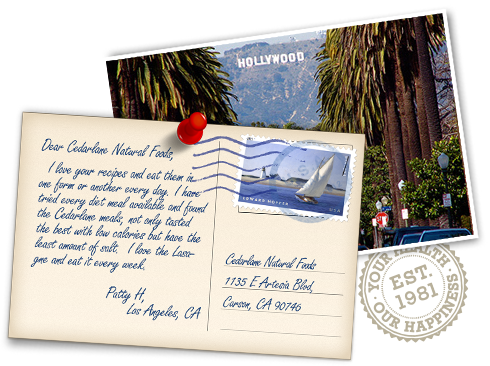 - Patty H.
Los Angeles, California
CedarLane Introduces
New Items!
Look for Cedarlane's new Organic Salads, Superfoods Salads, Burritos, Wraps, Tamales, Simply Plant Powered entrees and Plant Powered Salad and Protein Bowls and Vegetarian Bowls!
From Our "Home"
to Yours
Only the very best ingredients make the very best meals. Learn what makes Cedarlane different by looking at our product ingredients and nutritional facts.
As seen in